Information or questions about this site can be directed to the webmaster.
Welcome to the Read & Susan Gilgen family website.
Read and Susan are the parents of five children: David (deceased in 2010), Brenda, Cynthia, Rebecca, and Elizabeth. After 29 years in Madison, Wisconsin, we have moved to St George, Utah. We love the warmer temperatures and lack of snow!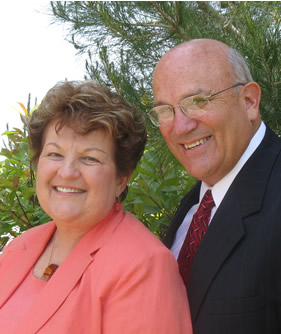 Read retired in 2007 as Director of L&S Learning Support Services at the University of Wisconsin-Madison. He has also written several computer-related books.
Susan is an accomplished artist, in addition to raising five great kids. To see what she does, visit the Gilgenart website.
We have just returned to St George after serving as senior missionaries for the Church of Jesus Christ of Latter-day Saints, in Nashville, Tennessee (see the news page.) See our mission blog for a journal of our activities.
Unfortunately, we had to return to bury our son David, who died unexpectedly of a heart attack. Please see Dave's tribute news page.